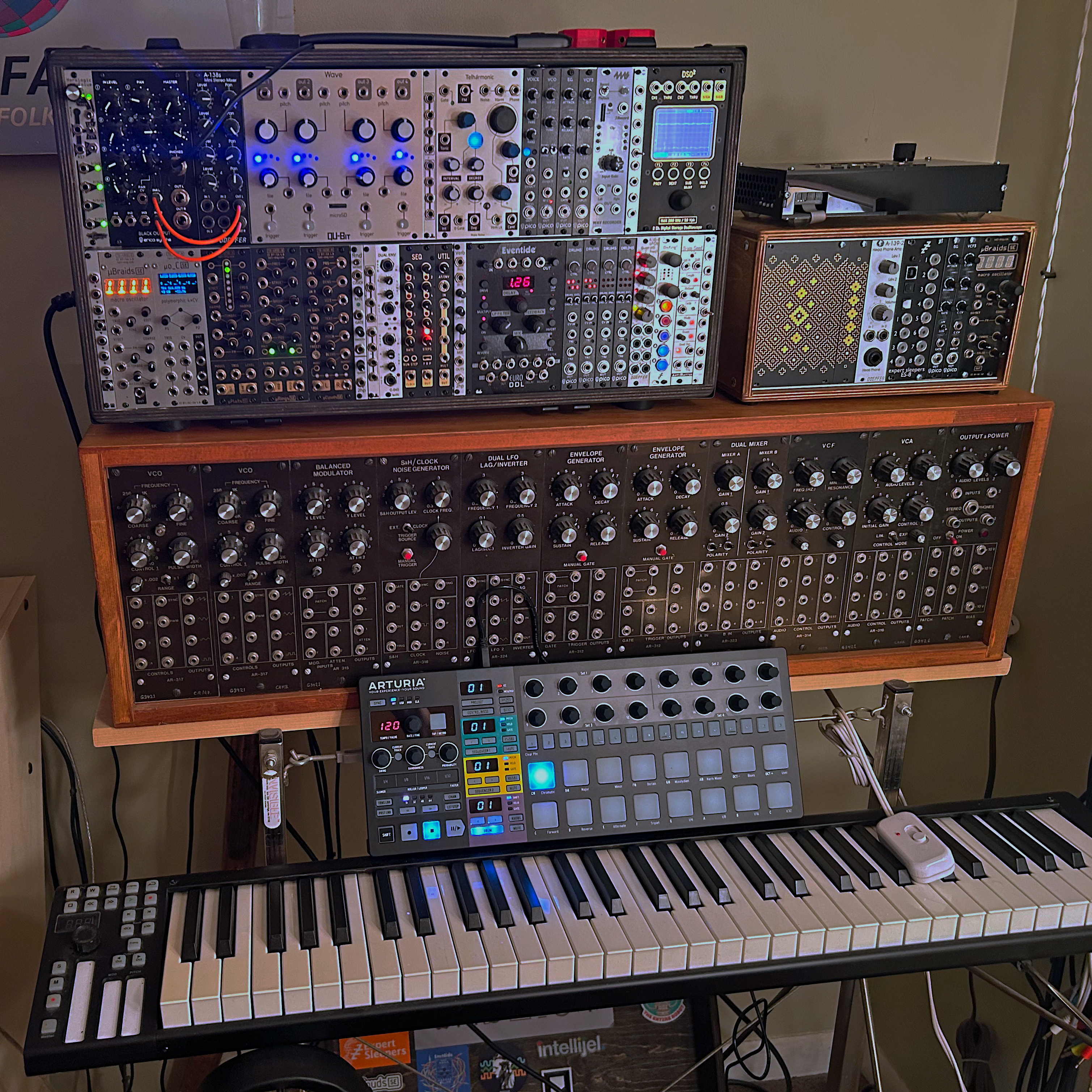 ALLIE'S LITTLE CORNER STUDIO 
"People sometimes like to ask me what instruments or effects I use on my projects. I have always been somewhat reluctant to go into this, not because it's at all a secret, but more because people tend to over-focus on the tools rather than on the sounds and sonic landscapes themselves. Having said that, I thought I would share what I actually use these days in my studio. I do not formally endorse these as products, but they are all excellent studio tools each in their own ways, and I would not hesitate to recommend them to a friend or fellow musician or composer." 
First and foremost, I have a Eurorack modular system: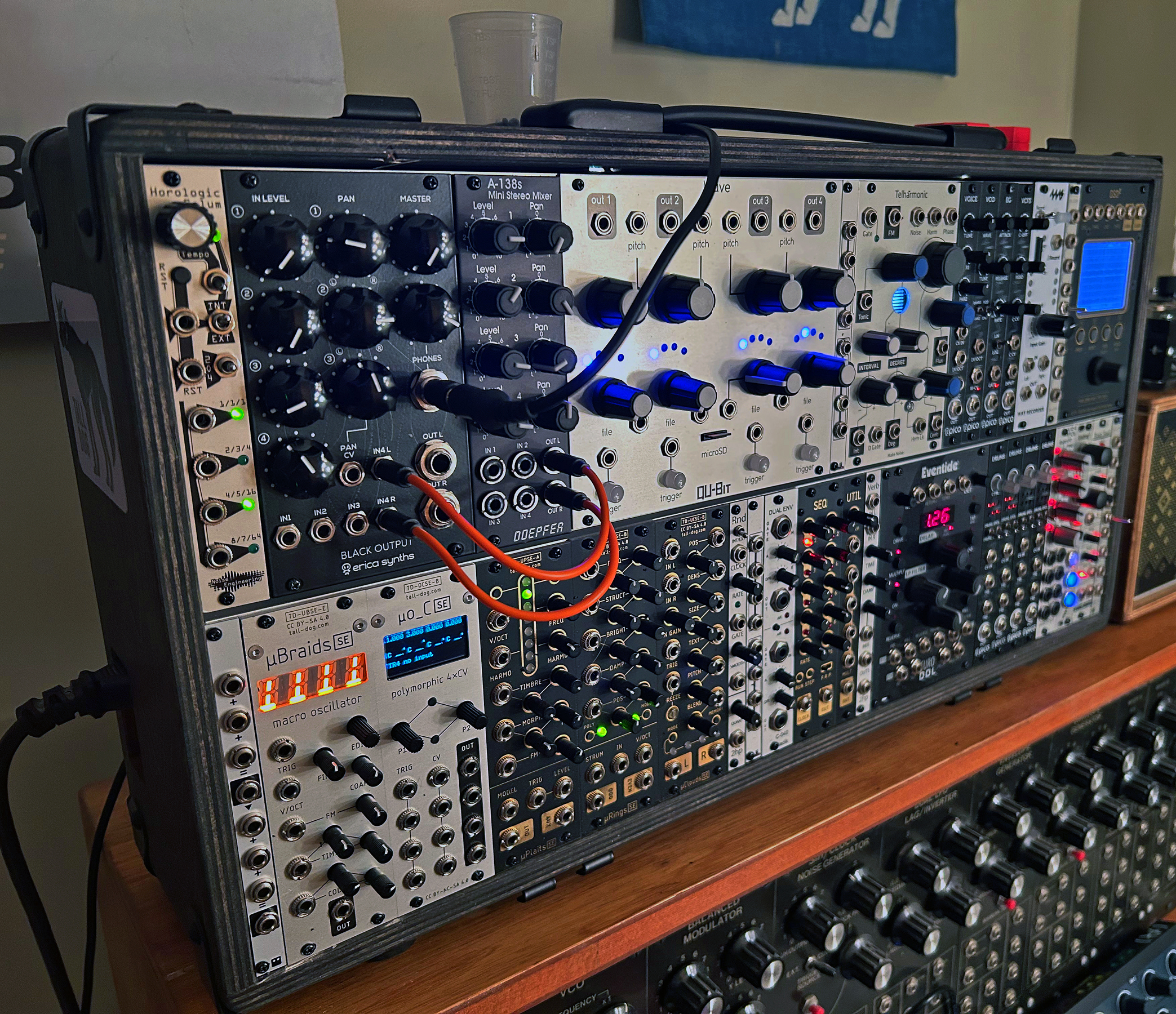 The system changes from time to time, and is in process at the moment as I figure out a balance that I want for modular synth live performance. It includes all of the Tall Dog Electronics SE series modules: uBraids SE, uClouds SE, uRings SE, and uo_C SE (Ornament & Crime). All of the modules are licensed CC BY-SA 4.0 and are designed, manufactured, and sold by my son Dan at Tall Dog Electronics. More info and availability at http://www.tall-dog.com/
I also have a classic/vintage ARIES modular system,
which I hand built from kit in 1975-6. It was fully restored by Dan Gilbert.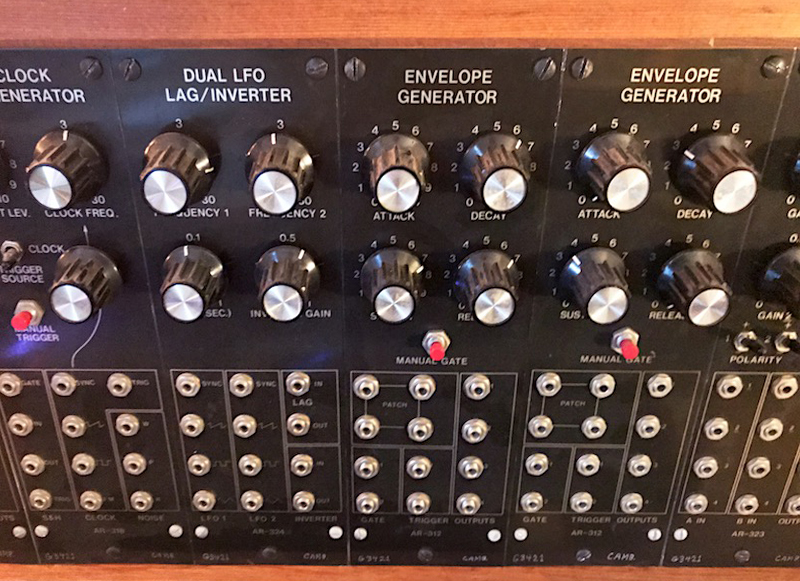 My studio area, with various tools and some very nice Neumann KH 120  monitors: