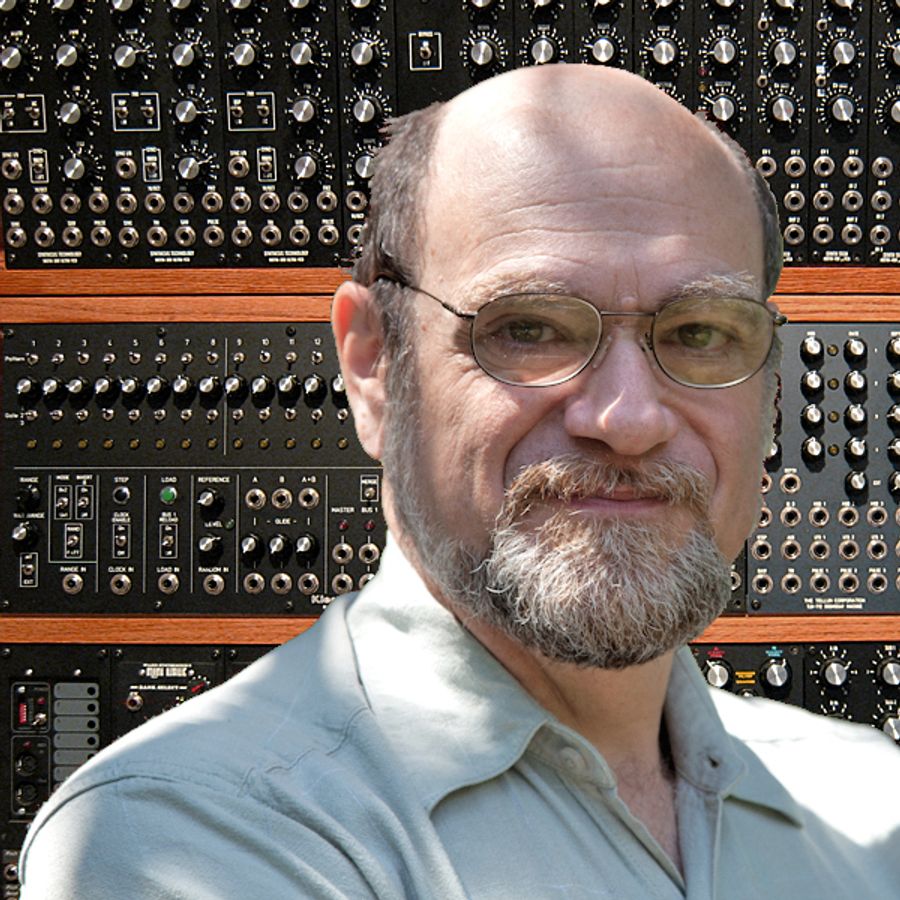 Michael William Gilbert
COMPOSER AND RECORDING ARTIST
MW Gilbert grew up in Connecticut and Brussels, Belgium. He studied at the Boston School of Electronic Music, and at Hampshire College. His first three LP recordings, "Moving Pictures" (1978), "The Call" (1980), and "In the Dreamtime" (1982) were remastered and re-­released on CD, making the complete catalog to date available again, on both disc and digital distribution channels.
Composed with the concept of creating music for potential live performance, "Secret Stories" (2015) is a complex work encompassing many faces of electronic music old and new, jazz, contemporary classical, and influences from multi­cultural folk music. He released "Radio Omnibus" (2018), with cutting edge electronic music, two acoustic chamber pieces, and features collaborations with Adam Holzman (Miles Davis, Steven Wilson) and Mark Walker (Oregon, Lyle Mays).
The following album "Voice Ping Strum" (2019), included a limited edition vinyl release. It has two extended suites, one on each side. It was realized in the studio using Eurorack modular, voice, and piano. It was released for the 40th anniversary of the release of his first album, "Moving Pictures".
Since then, over the past few years and the challenges of COVID, he has released a series of digital-only releases, including "The Outside Inside - ep" (2020) (jazz/rock/electronic/contemporary classical fusion), "She Looked Back - single" (2020) (latin-influenced jazz collaboration between MWG and Adam Holzman), "Miles to Go - single" (2020) (jazz fusion/electronic collaboration between MWG and Adam Holzman), and "Moving On - single" (2021) (blues/rock/jazz).
Recently released is "The Vanished Day - single" (2021), classic electronic music, in the tradition of the great studios of the 50s - 70s. The sounds come from both the Eurorack & Aries systems; plus a little bit of voice, percussion, and musique concretè. New collaboration in 2022 with Adam Holzman: "The Light That Wraps Me and All Things - single" (2022), for virtual electric chamber orchestra and piano. Brand new is "Saṃsāra" (2022), an album of pieces that all feature Adam Holzman, with a mix of previously recorded and new music, and its companion release "Surround(ings) - ep" (2023), an update of the first three tracks from the "Saṃsāra" album remixed and remastered for Dolby Atmos™ immersive sound.
MW Gilbert's music has been played in concerts and festivals in North America and Europe and has been used by choreographers in conjunction with modern dance works, including Susan Waltner, Valerie Feit, Jan Wodynski, and Paula Josa-Jones.
MW Gilbert retired from an almost 30-year parallel career as Adviser for Technology Initiatives and Services for the University of Massachusetts Amherst, having engaged in research on internet media technologies, mobile devices, virtual teaching, strategic planning, and developing/supporting internet and technology cloud services to the campus and community. He is now able to work full time on music, and is also a consultant to his son Daniel's business Tall Dog Electronics, which has a growing line of Eurorack modules (see below), all used on MW Gilbert's recent music and recordings.