All music available on streaming services.
All physical formats and digital downloads available from Bandcamp.

 SAṂSĀRA album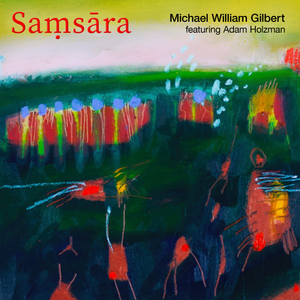 MW Gilbert - Synths/modular synths, samples, loops, percussion
Adam Holzman - electric piano, synths/modular synths, piano, organ
Recorded: MW Gilbert at Siri's Little Corner studio in Amherst, MA
    and Adam Holzman at Adam's Secret Laboratory in NYC.
Mixed: MW Gilbert
Mastered: Sean Magee (Abbey Road)
Artwork: Kate Nelson, excerpted from her painting "Tremorous Particles".
Gibex 016 2022 (CD & digital)
Times Like These  7:30 (new recording)
The Light That Wraps Me And All Things 7:23 (released as single)
Saṃsāra  7:04 (new recording)
Onomatopia 6:55 (from the album "Radio Omnibus")
Miles To Go 6:50 (released as single)
Of Time And The River 7:46 (from the album "Radio Omnibus")
She Looked Back 4:54 (released as single)
THE LIGHT THAT WRAPS ME AND ALL THINGS single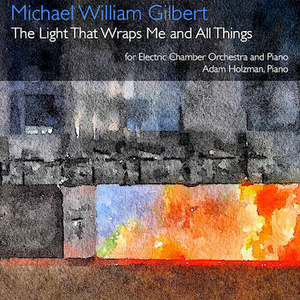 MW Gilbert - Synths, samples, loops, percussion
Adam Holzman - piano
Recorded: MW Gilbert at Siri's Little Corner studio in Amherst, MA
    and Adam Holzman at Adam's Secret Laboratory in NYC.
Mixed: MW Gilbert
Mastered: Sean Magee (Abbey Road)
The title is from "Song of the Open Road" by Walt Whitman.
Cover art - MW Gilbert
Gibex 015 2022 (digital)  
1. The Light That Wraps Me and All Things 7:23
THE VANISHED DAY ep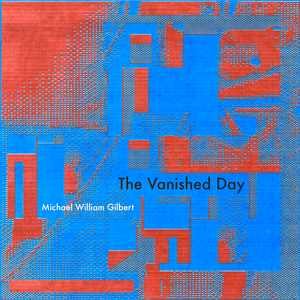 MW Gilbert: modular synthesizer, percussion,
    voice samples
Mixed: MW Gilbert
Mastered: Sean Magee (Abbey Road)
Design and artwork: MW Gilbert
Gibex 014 2021 (digital)  
1. The Vanished Day 13:18
MOVING ON single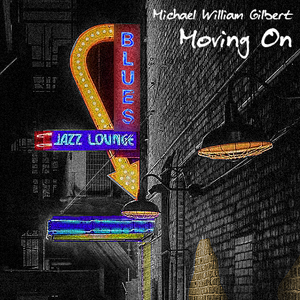 MW Gilbert: percussion programming, percussion,
    synthesizer, bass & guitar samples
Anonymous: horns, sax, guitar, additional percussion
Mixed: Gordon Davidson (Abbey Road)
Mastered: Sean Magee (Abbey Road)
Design and artwork: MW Gilbert
Gibex 013 2021 (digital)  
1. Moving On 4:32
MILES TO GO single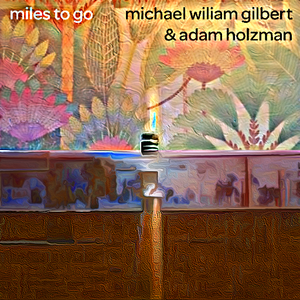 MW Gilbert: percussion programming, percussion,
    synthesizer, bass & guitar samples
Adam Holzman: electric piano, synthesizers, solos
Mixed: MW Gilbert
Mastered: Sean Magee (Abbey Road)
Design and artwork: MW Gilbert
Gibex 012 2020 (digital)  
1. Miles to Go 6:50
SHE LOOKED BACK single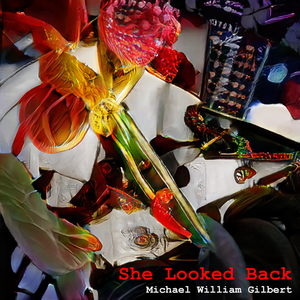 MW Gilbert: percussion programming, percussion, synthesizer, bass 
Adam Holzman: electric piano, organ, synthesizer (solo)
Olivia Wilson: flute phrases and samples
Anonymous: guitars, additional percussion
Mixed: MW Gilbert
Mastered: Sean Magee (Abbey Road)
Design and artwork: MW Gilbert
Gibex 011 2020 (digital)  
1. She Looked Back 4:54  
 
THE OUTSIDE INSIDE ep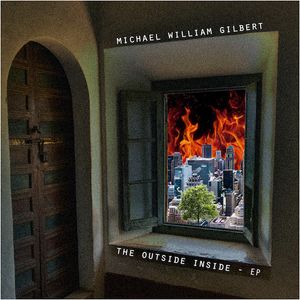 MW Gilbert: modular synthesizer, samplers,
    loops, sampled voice, sampled piano 
Mixed: MW Gilbert
Mastered: Sean Magee (Abbey Road)
Design and artwork: MW Gilbert
Gibex 010 2020 (digital)  
1. Ratcheting 4:33  
2. Shadow Memory 4:12  
3. Electric Twilight 6:12  
4. Requiem for John D 7:38  
VOICE PING STRUM album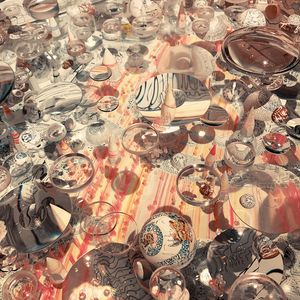 MW Gilbert: modular synthesizer, samplers,
    loops, sampled voice, sampled piano 
Mixed: MW Gilbert
Mastered: Sean Magee (Abbey Road)
Design: Daniel Gilbert 
Artwork: from mixed media work "The Great Society", by Mary Bauermeister 
Back cover calligraphy: Mary Teichman 
Back cover photo: Eric Crawley 
Gibex 009 2019 (LP & digital)  
1. Flowers of Edo 21:30 
2. Palimpsest 16:52
RADIO OMNIBUS album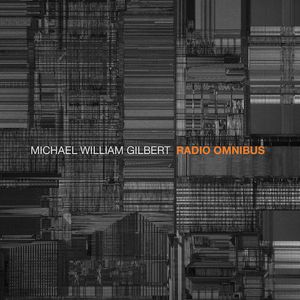 MW Gilbert: modular synthesizer, synthesizers, samplers,
    loops, electronics, percussion 
Adam Holzman: keyboards (track 1), acoustic piano (track 6),
    electric piano (track 7) 
Mark Walker: drums (track 7) 
Sofia Session Orchestra (track 2): 
    flute - Peter Kolev 
    bassoon - Nikolay Vesigin 
    violins - Irina Stoyanova, Petya Dimitrova, Gergana Deliyska, 
         Smilyana Lozanova, Petya Miroleskowa, Ivailo Danailov 
    vibraphone - Nikola Petrov 
    conductor - Lyubo Denev Jr. 
Supreme Tracks: drums (track 5), violin, cello, fretless electric bass (track 7),
    flute, oboe, clarinet, horn, bassoon (track 9) 
Anonymous: guitar, mandolin, dobro (track 5) 
Mixed: MW Gilbert
except "The Widening Sky" mixed: Lewis Jones (Abbey Road)
Mastered: Sean Magee (Abbey Road)
Design and artwork: Daniel Gilbert 
Gibex 008 2018 (CD & digital)  
1. Onomatopia 6:55  
2. Night Walk (for Flute, Bassoon, Vibes, & Strings) 2:58  
3. TimeSpace 8:46  
4. Ice Spring Breath 7:34  
5. Canon of Flowers 4:00  
6. Of Time and the River 7:46  
7. The Widening Sky 7:33  
8. Rainbow 13 5:45  
9. Three Doors (3 Movements for Wind Quintet) 9:32  
10. Cloud Limbo Land 8:20
SECRET STORIES album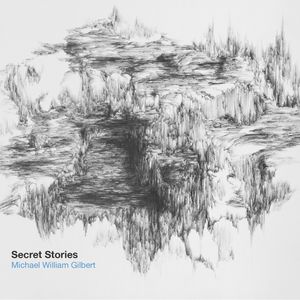 MW Gilbert: synthesizers, samplers, keyboards, percussion,
    processed vocal sounds, guitar samples, loops, Pianoteq pianos/mallets
Olivia Wilson: flute phrases and samples
Bill Bruford (courtesy of Keyfax/Packet of 3): drums/percussion (track 7)
Mino Cinelu (courtesy of Loop Loft): drums/percussion (track 5)
Ray Russell (courtesy of Samplephonics): guitar
Violin, trumpet, and saxes courtesy of Loopmasters

Mixed: MW Gilbert
Mastered: Tom Waltz
Design: Daniel Gilbert
Artwork: Chris Bishop
Gibex 007 2015 (CD & digital)

1. In Transit 4:23 
2. Dream Within a Dream 6:40 
3. Sometimes I See the Sky (2nd Version) 7:03 
4. Traveler (for Dan at 30) 4:32 
5. In My Own Sweet Time 5:13 
6. People of the Voice 6:08 
7. Secret Stories 5:36 
8. Escape Velocity (for Bob) 7:23 
9. Flying by Night 3:24
I CAN SEE FROM HERE album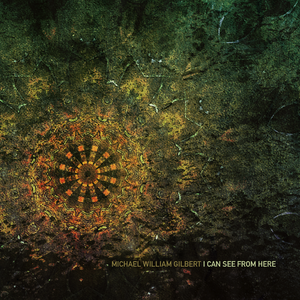 MW Gilbert - Synthesizers, samplers, loops, & percussion
Peter Kaukonen - Guitars (13)

Mixed/Mastered: MW Gilbert
Design and artwork: Daniel Gilbert
Gibex 006 2010 (CD & digital)

1. Dark Horizon 4:10
2. Nick's Waking Dream (Interlude) 0:51
3. Eyeless in Gaza 5:15
4. Nick Flies Away (Interlude) 1:37
5. Sometimes I See the Sky 6:26
6. Origami Riff (Interlude) 1:30
7. Dance Myself to Sleep 5:47
8. Nick's Sleeping Dream (Interlude) 1:07
9. Over the Next Rise 2:58
10. Rat Race Redux 3:08
11. Rooftop Meditation 2:56
12. Short Ride Home (Interlude) 1:17
13. Amerikan Dream 7:52
14. Adele at Sunrise 1:28
OTHER VOICES album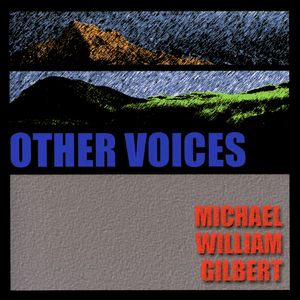 MW Gilbert - Synthesizers, samplers, & percussion  
Tony Vacca - Sampled percussion (1,3)  
Roy Finch - Synthesizers & samplers (6)

Mixed/Mastered: MW Gilbert
Design and artwork: Daniel Gilbert
Gibex 005 2000 (CD & digital)

1. Whether or Not 3:42  
2. Brightness Falls 7:39  
3. Lizards 5:09  
4. Bol Aero 5:21  
5. Giving Up the Ghost 5:49  
6. Persistence of Vision 4:20  
7. Edge of the World 7:57  
8. Slink 4:49
POINT OF VIEWS album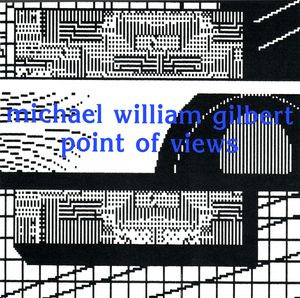 MW Gilbert - Synthesizers, samplers & percussion  
Tony Vacca - Sampled percussion (1)

Mixed: MW Gilbert
Mastered: Toby Mountain
Design and artwork: MW Gilbert
Gibex 004 1988 (CD & digital)

1. Sundiata 4:10  
2. Over Crimson Skies 4:06  
3. Zawinul 3:51  
4. Motion/No Motion 4:11  
5. In Her Eyes 3:35  
6. Balkans 3:57  
7. Sheep Look Up 3:38  
8. Rupert's Travels 4:35  
9. Waterfly 3:36  
10. Ships that Pass 5:05  
11. Jazz from Heck 2:17
THE LIGHT IN THE CLOUDS album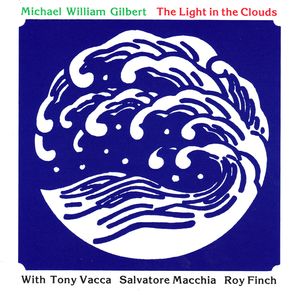 MW Gilbert - Synthesizers, samplers & percussion 
Tony Vacca - Drums & percussion (1,5,6,7) 
Roy Finch - Synthesizers & samplers (1,4,7,9) 
Salvatore Macchia - Acoustic basses (5,6) 
Ensemble - Voices (6)

Mixed: MW Gilbert
Mastered: Toby Mountain
Design and artwork: MW Gilbert
Gibex 003 1987 (CD & digital)

1. Kwaziwai 6:22 
2. The Light in the Clouds 8:05 
3. Eddie's Night Out 6:15 
4. Year of the River 6:25 
5. Kyogai 7:36 
6. Kol Nidre 7:30 
7. Evening News 6:50 
8. Daniel Dreams 2:31 
9. Allelulia 5:35
IN THE DREAMTIME album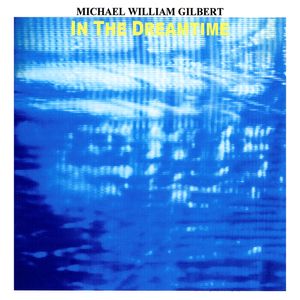 MW Gilbert - Synthesizers, samplers, piano & percussion 
Tony Vacca - Percussion (3) 
Tim Moran - Soprano sax (1), flutes (3,5), bass clarinet (4), alto sax (7) 
David Moss - Solo percussion & voices (4) 
Salvatore Macchia - Acoustic bass (3,5) 
Royal Hartigan - Drums & percussion (5,6) 
Molly Scott - Voice (3) 
David Wertman - Acoustic bass (1) 
Charlie Miller - Dumbek (1)

Mixed/Mastered: MW Gilbert
Design and artwork: K. Leimer
Palace of Lights NMS.02 1982 (vinyl LP - out of print) 
Gibex R003 2008 (CD & digital)

1. Village/Evening News 7:02 
2. Madness Beyond the Hills 3:55 
3. Resting Place 8:25 
4. Street Corner Walk 4:32 
5. Slipstream 7:56 
6. Leviathan 7:52 
7. Dreamland 2:15
THE CALL album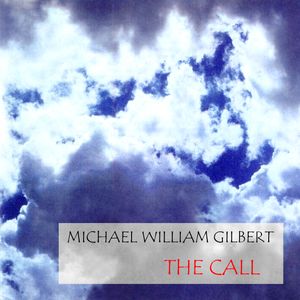 MW Gilbert - Synthesizers, wood flute, voice, bass & percussion 
Tim Moran - Flutes (1,2), alto sax (2), soprano sax (3) 
Royal Hartigan - Drums & percussion (3) 
Bob Rosser - Electric guitar (3) 
Charlie Miller - Conga drums (3) 
Salvatore Macchia - Acoustic basses (4) 
David Moss - Solo & misc. percussion (5)

Mixed/Mastered: MW Gilbert
Design and artwork: MW Gilbert
Gibex 002 1980 (vinyl LP - out of print)
Gibex R002 2008 (CD & digital)

1. Adele's Dance/Streams/Nightsong 7:58 
2. The Call 6:45 
3. Earthrite 6:46 
4. Traces 3:52 
5. There Shall Come Soft Rains 
     Movement I 4:22 
     Movement II 4:37 
     Movement III and Postlude 6:12
MOVING PICTURES album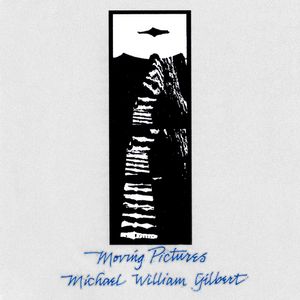 MW Gilbert - Synthesizers, percussion, voice, wooden flutes,
    prepared piano, guitar, and tape recorders

Mixed/Mastered: MW Gilbert
Design: MW Gilbert
Artwork: Adele Gladstone-Gilbert
Gibex 001 1978 vinyl (LP - out of print)
Gibex R001 2008 (CD & digital)

1. Moving Pictures Logo 1:50 
2. Ascents 11:58 
3. Unwinding 6:15 
4. Other Voices/Other Rooms 4:25 
5. Steel Clouds 4:15 
6. Winter Light 5:00 
7. Plant Life 3:40 
8. Phase 4:15